2.5 years plus old New Garage Source website making an average of $256 per month via Ezoic and Amazon in the last 6 months.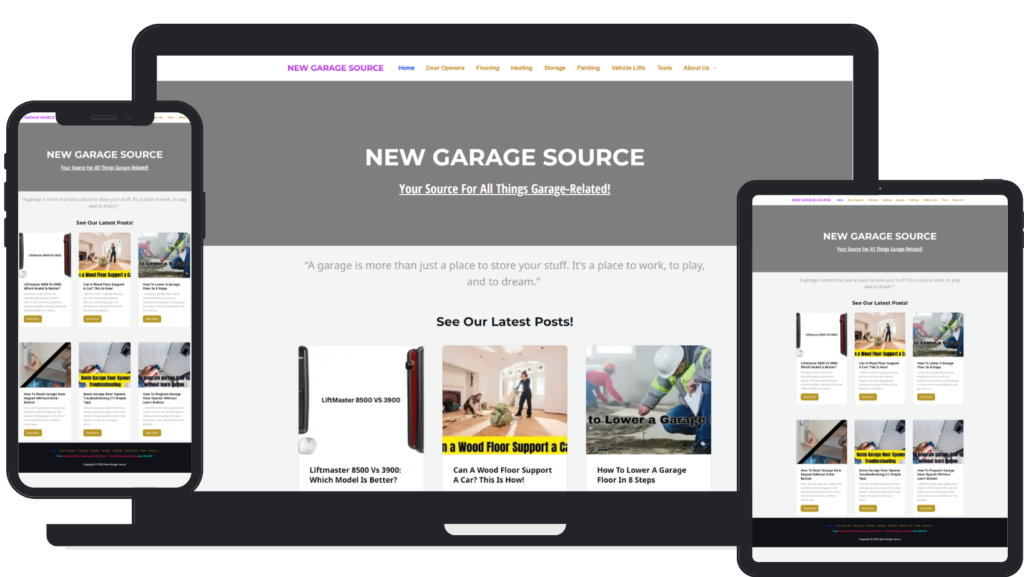 SITE STATS
Business Created
April 3, 2021
Seller Information
Austine Bondo
I'm Austine Bondo. BSC mechanical and mechatronics engineering. I'm the founder and CEO of Newgaragesource.com. I love cars and that is why I chose to work on garage products and related services. I've spent endless hours of research, trial and error , and working on my own garage transformation projects. I thought it was time to share what I've learned and developed newgaragesource.com to share my experience with the world.
Business Summary
This New Garage Source website has been around 2.5 Years old.
➔ The site is ranking for 307+ keywords, with some good buyer intent keywords.
➔ Traffic Source is Google, Bing, Yahoo, etc.
➔   60% of organic traffic comes from the USA.
Included Assets
These assets are included.
➔   Primary Domain
➔   Website Content
Semrush Data
You can see the screenshot we have taken from SEMRush that shows the data from the site. Some things to note are:
➔  Rankings for 307+ keywords.
➔  Ranking for 17+ keywords on the first page.
➔  Authority score of 8.
Semrush Data
Payment Structure
We Require Full Payment Via Website (Non-Refundable)
Subscribe to our newsletter
Don't miss new sites being listed every week!