ElectricScootersAdvisor.com
ElectricScootersAdvisor.com is the starter website. It's started just 6 months ago. This site is on the Electric Scooters niche.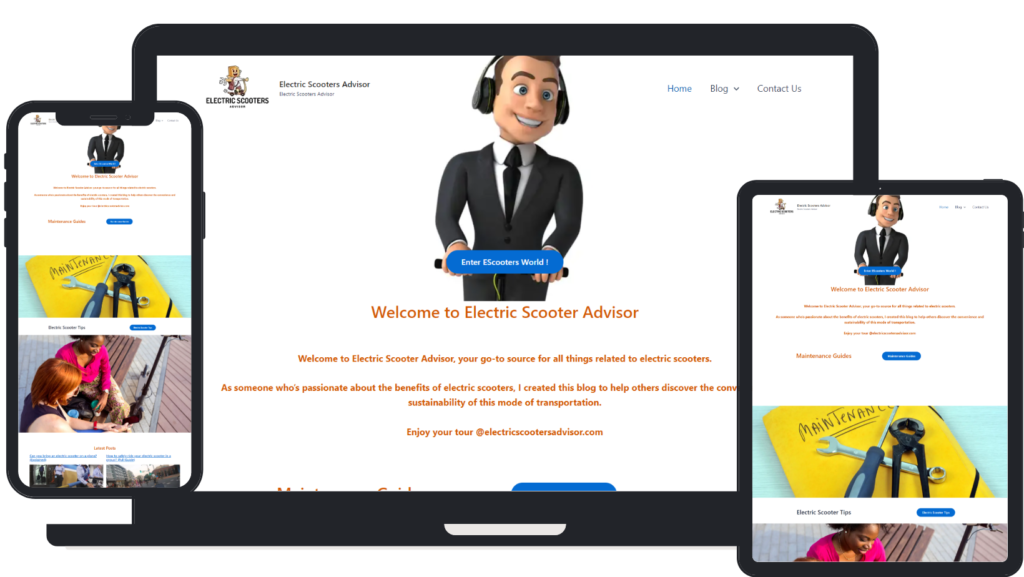 SITE STATS
Business Created
February 3, 2023
Seller Information
Khaled Ahmed
Hello, I'm Khaled. I've been a blogger since 2019 and have successfully built 10 websites. By profession, I work as an engineer, where I bring my technical expertise to the forefront. My journey in both engineering and blogging has been an exciting one, allowing me to combine my passion for technology with my love for sharing knowledge and experiences through my blogs.
Business Summary
This ElectricScootersAdvisor website has been around 6 Months old.
➔ The site is ranking for 327+ keywords, with some good buyer intent keywords.
➔ The Main Traffic Source is Google.
➔   80% of organic traffic comes from the USA.
➔  The site is never hit by any Google update.
Included Assets
These all assets are included with this website.
➔   Primary Domain
➔   Website Content
Semrush Data
You can see the screenshot we have taken from SEMRush that shows the data from the site. Some things to note are:
➔  Rankings for 327+ keywords.
➔  Ranking for 63+ keywords on the first page.
➔  Authority score of 7.
➔  80% of organic traffic comes from the USA.
Semrush Data
Payment Structure
We Require Full Payment Via Website (Non-Refundable)
Subscribe to our newsletter
Don't miss new sites being listed every week!