offroadmonsters.com is the starter website. It's started just 7 month ago. This site is on the automotive niche.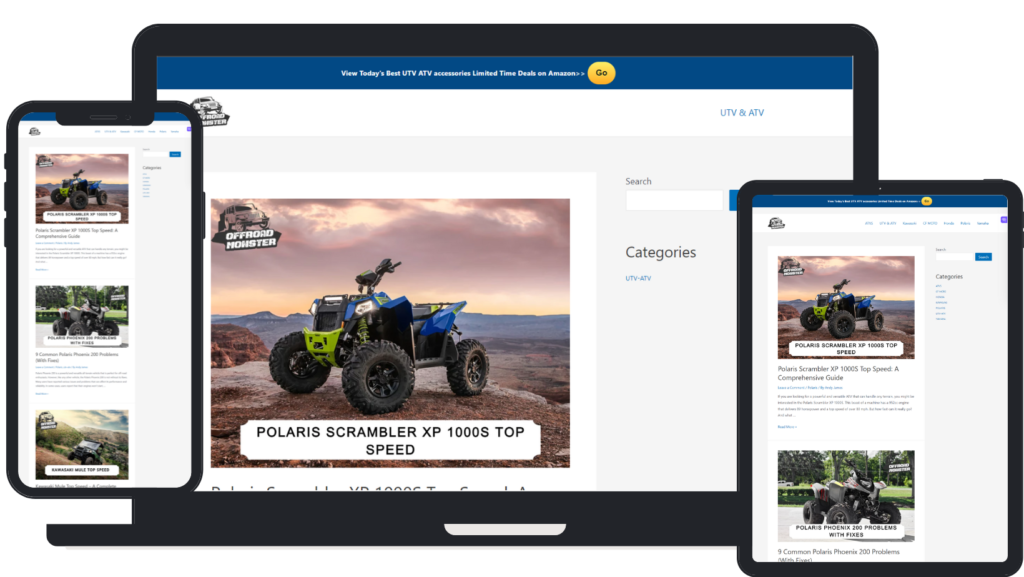 SITE STATS
Business Created
November 1, 2022
Seller Information
Shazia
I'm blogger, affiliate marketer, and website flipper who loves to share my tips and tricks on how to create and grow profitable online businesses.
I started my online journey in 2020 when I launched my first niche website. Since then, I've created and sold dozens of websites in various niches, earning a full-time income from home. I also run a digital marketing agency, where I help clients with SEO, content marketing, social media marketing, and email marketing.
My goal is to earn $10M from my online ventures, whether it's through blogging, affiliate marketing, or website flipping
Business Summary
This website has been around 7 Months old.
➔ The site is ranking for 262+ keywords, with some good buyer intent keywords.
➔   Main Traffic Source is Google.
➔   91% of organic traffic comes from the USA.
➔  The site is never hit by any Google update.
Included Assets
These assets are included.
➔   Primary Domain
➔   Website Content
Semrush Data
You can see the screenshot we have taken from SEMRush that shows the data from the site. Some things to note are:
➔  Rankings for 708+ keywords.
➔  Ranking for 48+ keywords on the first page.
➔  Authority score of 9.
➔  91% of organic traffic comes from the USA.
Semrush Data
FAQs With Seller
I am growing my website using low-competition keywords and SEO.
I started it from scratch. It has no 301 redirects.
Finding old domain and writing content.
Payment Structure
We Require Full Payment Via Website (Non-Refundable)
Subscribe to our newsletter
Don't miss new sites being listed every week!